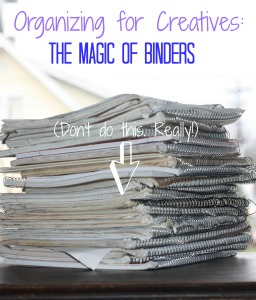 Many creative vocations and avocations rely on paper. We jot down ideas and sketches, make mindmaps, store research and inspiration, keep receipts and invoices.
And lose things.
Or maybe that's just me.
Today I was searching for notes from a project idea that I had last year. This project falls squarely in the strong category for me: I've thought of it with increasing regularity for a year. For me, the more times something sails into my conscious thought stream, even if it eventually sails back out again, the more likely it is that I need to follow through!
So anyway, I spent an hour or so digging through the Davinci-style spiral bound notebooks that I've been creating for fifteen years or more. If you're not familiar, Davinci's notebooks contained everything from painting plans, to tank blueprints, to soup recipes.
He also wrote in mirror script, but I'm just not that good.
They were also a jumbled mess. I have no idea how he found anything after that many years of creating.
Ahem.
I found the notes from my first search, or at least part of them. It took forever. As I was searching, I realized that I needed the notes from another, similar project idea from the year before, but I was too irritated from the first search to continue.
Ugh.
There is a distinct reality that accompanies creative professions: creating requires ideas as fuel for the fire, but fire doesn't burn when it's buried. (Does it? I know it can smolder, but that's not the same thing.)
The good news is, I realized I had a simple solution available to stop this madness going forward. It's a great way to stop yourself from spending your entire writing time digging through two years' worth of notebooks…
Binders.
In the magical book Refuse to Choose, Barbara Sher recommends keeping binders for any ideas we generate. Basically, you start with looseleaf/blank paper and a binder. When you have a new idea, you start at the top of the left-hand page, put the date, and start writing and drawing your idea. Any new ideas get their own two-page spread. If the idea continues to grow, you can move it to its own half-inch binder, then one inch, etc.
I know not everyone wants to make room for a bunch of office junk in their creative space, and paper binders really aren't that portable. Also, some people might actually prefer to use 21st century tools. Luckily there are some fabulous alternatives to physical paper and binders in this modern era. (Do I sound old or what?):
-Folder systems in Windows: If you do a lot of note taking in the computer and don't store a lot of other types of material, you can create a comprehensive file system in Windows.
–Scrivener: If you write, you need Scrivener. I know, strong statement, but it's unbelievable. The ability to organize your writing into levels AND the corkboard feature are amazing. Also, you can import web pages and mindmap files, so keeping track of research and sources is a cinch. You can export your work as a properly formatted book or other document, too. (I'm not an affiliate, I just love the program.)
–Evernote: This is probably the most amazing computerized binder ever. You can write in it, take and/or store images and audio files, link to web material- it's almost endless. Also, your files sync over your devices, so you if you're out and about, you can take notes/photos/etc. on your phone and have them upload to the file. Again, not an affiliate, and although I think Evernote is amazing, it's probably the most underused tool in my arsenal.
If you're old school like me, and you want binders you can touch, don't buy them! Ask all your friends with office jobs to save them for you instead of throwing them away. It's amazing how many businesses just toss them and get new ones.
Since organization is my Achilles heel, I'm always on the lookout for new ideas. Do you have any paper, or virtual paper, organization tools that you can't live without?
(Side note: Refuse to Choose is a book for Scanners, or people who have multiple interests at all times. It's a very practical book with honest-to-goodness tools. I highly recommend it.)